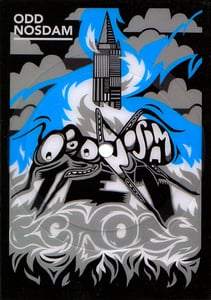 €

9.50
We're extremely proud to launch our new serie of vinyl postcards with Odd Nosdam from Anticon / cLOUDDEAD fame. This one features an unreleased track of his, called Ten Echoes.
Your postcard, designed by Rimrimrim and hand-numbered from 1 to 50 (no repress!) comes with an original STA enveloppe and stickers.
Preorders start on Monday 28th, orders ship around June 5/7th.
1 copy max per customer.